Top Reasons To Invest In Paya Lebar Square
Top Reasons To Invest In Paya Lebar Square
Paya Lebar is one of Singapore's most sought-after locations, and for good reason. For one, it is home to Paya Lebar Square, a unique commercial development that is one of its kind. Other recompenses include accessibility and proximity to important landmarks. To get a better idea of these advantages, read over the list below:
Investment Opportunity
Paya Lebar Square offers a prime strata-titled office space in a well-located development. Because buildings like these are rare, they have a strong occupier demand, high liquidity, and low interest rates. This makes developments such as Paya Lebara a great investment opportunity.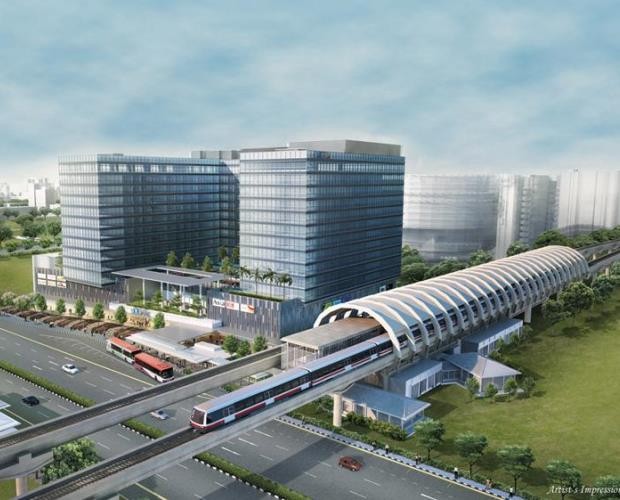 Location
Nestled in the heart of Paya Lebar Central, Paya Lebar Square is right above the Paya Lebar MRT Interchange and is also easily accessible from Paya Lebar Road. A 10 to 15-minute drive away from the Central Business District (CBD), Changi Road, and Orchard shopping belt, residents are within close proximity to the bustling Singapore cityscape.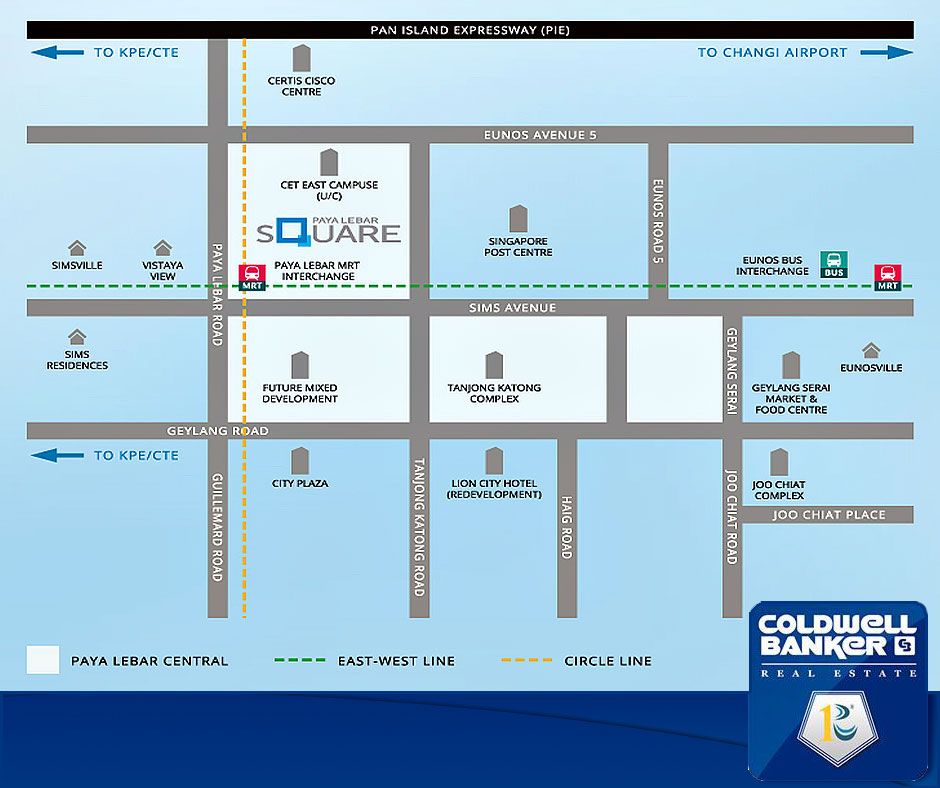 Business Opportunities
The Urban Redevelopment Authority (URA) Master Plan 2008 for Paya Lebar Central is for it grow as an up and coming commercial hub at the fringe of the city centre. This is part of URA's decentralization strategy to allow people to work closer to their homes and provide location alternatives for businesses both big and small.
Existing and future amenities in the area include the remodeled Geylang Serai Market and Food Centre, Tanjong Katong Complex, Joo Chiat Complex, Geylang Public Library and Geylang East Sports Village.
Open to Foreign Investors
The Paya Lebar Square has no restrictions on foreign ownership, making it an ideal investment opportunity for foreign businessmen and expatriates. Its capital gains are also not subject to regulations on tax by the Inland Authority of Singapore (IRAS). Investors are rest assured that clear and transparent acquisition procedures are to take place and are governed by Singapore's authorities.
Synergistic Setting
Paya Lebar Square is a 10-storey premium-grade office tower and a 3-storey retail podium combined. The two complement each other and the combined effect promotes a supreme quality of work-life balance and enviable lifestyle.
With natural light streaming in through floor-to-ceiling windows and a number of units with access to a panoramic view of the city skyline, Paya Lebar Square is an ideal venue for both productivity and relaxation. All units are also equipped with raised flooring, false ceilings, and a double layered sprinkler system.